This article brings out the main themes in The Lion and the Jewel by Wole Soyinka which are: Tradition vs. Modernity, Men vs Women, Pride, Vanity, and the Power of Images, Marriage and Love, Deceit, Virility and Cowardice, Language, Words, and Trickery, Performance, and lastly Legacies of Colonialism.
Tradition vs. Modernity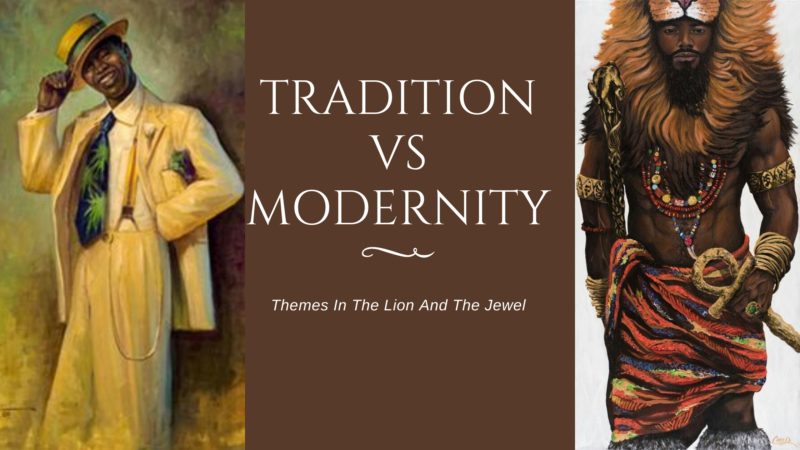 The Lion and the Jewel was written and performed in the year prior to when Nigeria was granted independence from Great Britain, and the script was published two years after the country's independence. In this sense, one of the main conflicts in the play pits Yoruba traditions against western notions of modernity and advancement which is exemplified by the battle between Baroka and Lakunle over Sidi's hand during the wedding.