Have you ever been overwhelmed by all the major genres of Literature? There's a lot to choose from; however, they all fall within the 3 main genres of literature. All the rest are subgenres, and even subgenres contain subgenres. The 3 main genres of Literature are Prose, Drama, and Poetry.
Now, just like I mentioned in every one of them, there are a variety of subgenres, but before we look at these, let's first define the term Literature.
The word "literature" has two meanings: one is the building up of all the material written in a specific field. Also, we could refer to what is written in the field of Astrology, Physics, Marxism, and Necromancy as Literature.
Other Literature we are interested in it's the result of creative or imaginative writing, such as poetry, prose, and drama. Together, these literary works are "invented" because they are created in contrast to non-fictional writings that are believed to have been written in the real world.
Read Also;
Let's look at the 3 main genres of literature.
First, Prose. The word 'prose' is gotten from a Latin word called 'Prorsus' which means 'straight on' either 'continuous,' 'forward' or.' As a result, a piece of writing runs straight on and continues to the end. Prose is also described as a type of writing that follows the normal flow of syntax and conversation. Think about how you talk with your friends, most people don't speak poetically with each other. It can get irritating quickly.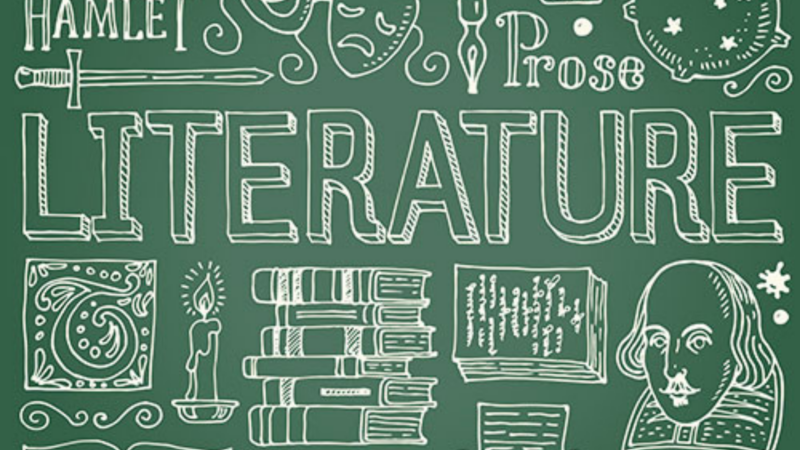 Prose genres include:
There are two types of prose non-fiction and fiction
Non-fiction prose is a type of Literature written from real-life experience. E.g.
The News– that is the announcement of the latest news and events within culture, government, and industry.
Biography is the formal presentation of the life of a person, in which an effort is put into interpreting details relating to the person's experience(s) to give a comprehensive view of the personality, mental attitude, and personality of the person in question—example: Chinua Achebe: A Biography (1997) by Ezenwa-Ohaeto, etc.
Autobiography is the account of a person's life as told by the person who was there to live it.
Essay The term "essay" typically expresses a writer's ideas on a particular issue, incident, or concept. It is a brief composition that allows the writer to speak on a single topic or topic.
Memoirs are very similar to the autobiography but differ from it in the sense that memoirs are often the memories of individuals who were an integral part of a significant occasion or who have been a witness in some way as a participant. E.g. Obasanjo's My Command(1980).
The term "journal" as we know it today is a periodic publication of research findings and News from a specific area of research.
Criticism: A critique can evaluate and evaluate literary works in a fairway.
Fiction prose is one type of writing that is entirely made up.
Anecdotes are fabricated by people to help teach an idea or demonstrate the point of view of viewers.
Oration: It is essentially a speech that is geared towards the mind of the audience, their emotions, and the will of the audience.
Novels: A novel is typically long and narrative. It tells a story using characters, a plot, and a location.
Short story: Just as it sounds, a short story is a brief narrative tale. As a tale, you could tell someone in an hour or so in a cup of tea or coffee. Although they're shorter, they include characters, plots, and an environment.
Fables: Fables are also a tale that is transmitted. The primary purpose of a fable is to instruct an idea. However, all of the people in the fable are creatures that aren't usually able to communicate. A story is about creatures or plants, or even natural forces that are able to communicate and behave as humans.
Legends: Legends tell the story of real-life people and the things they did. Legends have always served a significant function; however, the truth is always slightly exaggerated to keep them intriguing and exciting!
Next in the significant style, we'll discuss is poetry.
Poetry
Poetry refers to the application of certain tools like words, feeling(emotion), stanzaic divisions, meter, and subject matter, and words in order to express the idea or impression in a manner that the message draws attention to because nobody else has ever used it this way before.
Poetry is written work that uses rhythm, rhyme, and various other styles to communicate, in a powerful way, an idea or feeling.
There are two major types of poetry. There are different subtypes within each.
The two primary kinds of poems are lyrical poetry and narrative poetry.
Lyrical poetry is a kind of poetry designed to be performed using an instrument. But, the definition has broadened to encompass any form of expression that expresses the emotions and feelings of the poet.
Narrative Poetry is when an extremely important event or thing is being discussed. It could be an event that occurred in the real world or be a fictional event.
Let's examine seven different kinds of lyric poems.
First, a Corrido. A corrido is a well-known kind of song or poetry that usually has a length of eight. The poems typically focus on the suppression of historical events and the daily routine of servants.
Second, an Ode. The word "ode" has no particular format; however, the traditional odes usually contain three large parts: the strophe and the antistrophe, and finally, the epode. Odes typically focus on praising the person or event in a highly emotional and philosophical manner.
Third, Elegy. It's a pretty sad kind of poem. Elegies convey feelings of heartache, sadness, and pain. It also generally is a reflection of death.
Fourth, an Awit. This typically contains four stanzas, with 12 syllables in each stanza. Awit can mean song. The lyrics are composed with the intention to be in a song. Awaits tell a story, and every stanza is grammatically correct.
Fifth, Folk Songs. Folk songs are created to express a specific culture or area. Folk songs are usually songs handed down from one generation to the next generation. These are poems that are extremely short that can be written about almost anything.
Sixth, Sonnets. Sonnets follow the exact form. Each one of them has 14 lines. There are a variety of Sonnets, and they all have a rhyme scheme and form.
Lastly, Psalms. Psalms are a form of poetry written in a lyrical form that expresses emotions and thoughts with the light of reality about God. Psalms are designed to praise and praise God.
The next topic is the subject of narrative poetry. We'll look at three kinds: Epic, ballads, and metrical tale.
First, an Epic. Epics are a classic type of poetry that has its roots in Greece. Epics have a mythical hero, just like Gods and Goddesses. The hero has some kind of superhuman strength and courage. The hero's actions are often spread across a range of settings and are written in an exaggerated style.
The next form of Narrative poetry that we'll take a explore is the Ballad. A ballad is really intended to function as a song. However, it's a form of narrative poetry since it is based on the plot and includes many characters. A ballad is divided by four lines of stanzas and includes a rhyme pattern. It tells a story by detailing all the important moments in detail.
And finally, before we get into the topic of drama, a metrical story could be fiction or non-fiction and may cover many different themes. The most common themes are love, life's stages, or a desire for adventures.
Alright, now on to drama.
Drama
Drama is a literary work packed with dialogue that can be performed on stage.
We'll take the time to look at four different kinds: Farce, Melodrama, comedy, and Tragedy.
Farce. Farces are designed to be staged on the stage or on films. They are intended to engage viewers with elaborate or exaggerated and absurd scenarios. A farce is a mixture of physical comedy. This essentially means they utilize their bodies in a hilarious way to make laughs.
Melodrama. Melodramas are specifically created to fight emotions. Melodramas put a lot of emphasis on the plot and not the characters. In many cases, you'll see the use of melodramas within operas.
Comedy. Comedy also has its origins in Greece. Comedy is a type of work that is intended to create laughter. It was initially utilized by Ancient Greece in the form of political satire to influence the minds of voters.
The last kind of drama, Tragedy. Tragic plays on the various kinds and human suffering. In most cases, there is a central person who is in the upper echelon but ultimately falls to the lowest point. The purpose of a tragedy is to provoke feelings of pity or even fear in the viewers.
The various literary genres have evolved throughout the years and are continuing to evolve regardless of whether a new subcategory is added or taken away or something else. Whatever is added will fall into some of the categories we've discussed today.